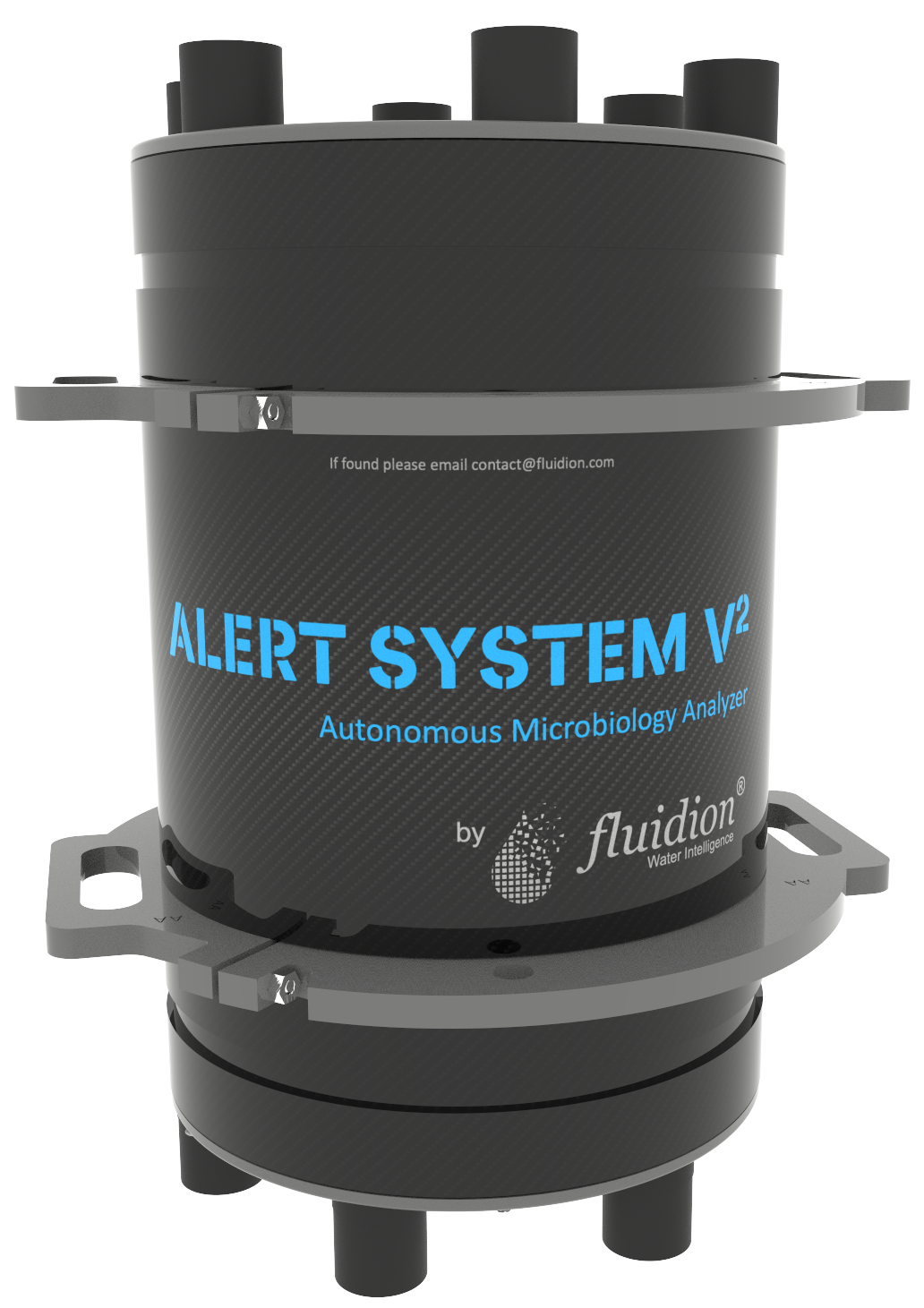 ALERT System V2
One-click microbiology, anywhere in the world ! The ALERT System V2 is the only analyzer capable of in-situ measurements of bacterial concentrations in complete autonomy.
Automated In-situ Bacterial Monitoring
Versatile: Can be used in a variety of settings (river, lake or coastal waters, aquaculture pools, irrigation and stormwater channels) for quantifying E.coli, Total Coliforms, and Fecal Coliform bacteria.
Autonomous: Autonomously performs up to 7 measurements on a single charge, communicating results directly to the secure Data Analytics platform.
Specific, Accurate and Precise: Measures viable bacteria, same as current regulations. Provides outstanding metrological characteristics that are similar to, and in some cases surpassing, those of approved laboratories.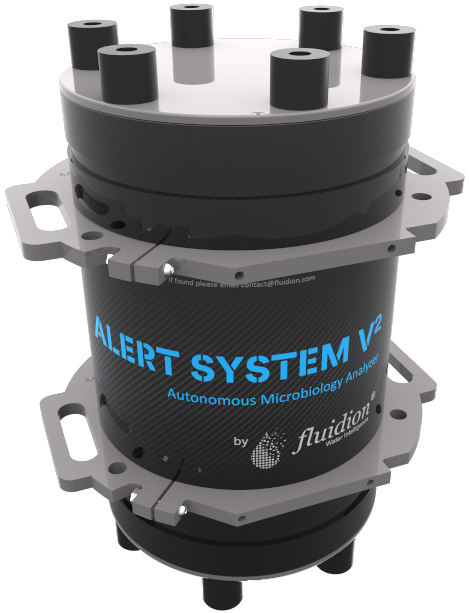 In-situ: Is deployed directly in the water to perform contamination-free sampling, reagent mixing and incubation, bacterial quantification and wireless data transmission.
Fast: Provides a quantified response in terms of bacteria/100 mL in as little as 2 hours, with automatic detection alerts sent direcly to your e-mail.
Rugged: Is engineered for the most demanding field environments and manufactured from tough and resistant materials. Likes to be outdoors!
Sustainability
At Fluidion we strongly believe that technology has a key role to play in our strategy toward a sustainable planet. The choice of the ALERT System V2 means a direct approach to the following United Nations Sustainable Development Goals:
Monitoring the Seine (Paris, FR)

To make the Seine River swimmable for the Paris 2024 Olympics, the City of Paris embarked on a €1.4B Swimming Plan and partnered with Fluidion for water quality management. Using ALERT Systems, Fluidion is successfully establishing a comprehensive dataset on the river's bacterial levels, and monitors water quality impacts of storm events, evaluates treatment initiatives, and provides scientific reports on factors affecting water quality. Their involvement supports Paris's goal of opening the Seine for public swimming by 2025.

Lake Chelan monitoring (WA state)

Lake Chelan is a pristine lake in the mountains of WA state, but facing challenges and pressures from development and tourism. Using the ALERT System has allowed the Lake Chelan Research Institute and the Washington Sea Grant to assess the impact of installing boat sewage pump-out stations at the marinas, and demonstrate excellent water quality in the lake year-round.
Interested in the ALERT V2?