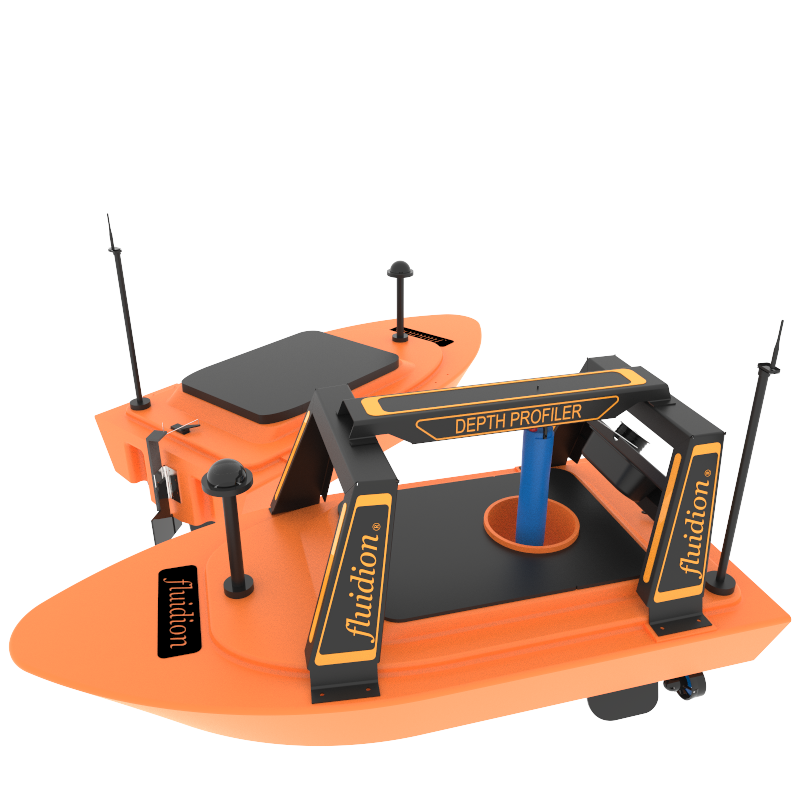 Fluidion Drone
Take your environmental monitoring to the next level! The Fluidion® Drone is a leap forward in portable, remotely operated water analysis technology. It is designed to sample and provide water quality data in challenging aquatic environments.
Elevate Your Monitoring Game
Versatile: The Fluidion® Drone is a remote-controlled water analysis tool that performs a wide range of measurements in real time and collects samples for rapid microbiology assessments.
Complete: With on-board GPS and compass for precise positioning, an ultrasonic depth sensor, and an optional depth profiler, the drone enables detailed water quality investigations, including in the subsurface.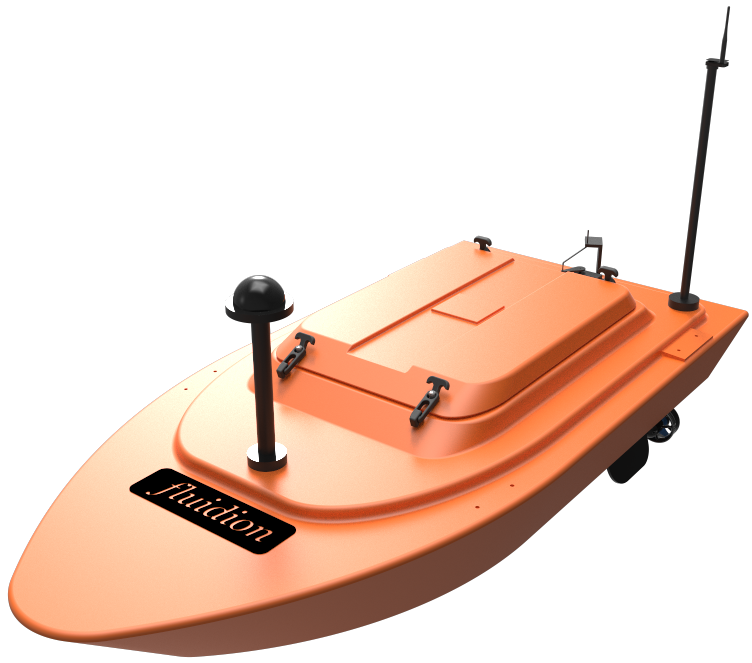 Robust: With a solid construction, four hours of continuous operation, a two-kilometer range, and the ability to adapt to a variety of aquatic environments, the drone is ready for demanding field work.
Powerful: Using real-time GPS-tagged sensor data, the Fluidion® Drone can create complete pollution maps and guide complex water sampling operations, simplifying environmental analysis.
‣ Navigate with precision with integrated GPS and compass, water depth sensing, and real-time video feed.
‣ Accelerate operations with powerful thrusters for rapid deployment in lakes, rivers and coastal waters.
‣ Accurately measure a wide range of parameters including microbiology, chemistry, and physical properties with advanced on-board tools.
‣ Facilitate in-depth studies with an optional depth profiler for measurements and sampling at varying depths.
‣ Customize the Fluidion® Drone into a multi-functional instrument that adapts to your specific aquatic monitoring needs.
Sustainability
At Fluidion we strongly believe that technology has a key role to play in our strategy toward a sustainable planet. The choice of the Fluidion Drone means a direct approach to the following United Nations Sustainable Development Goals:
Interested in the Fluidion Drone?