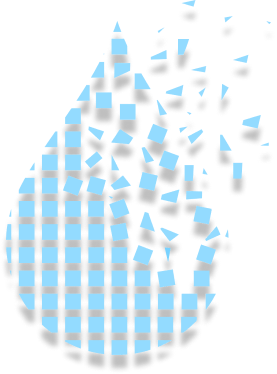 Citizen Science
Water Watchers - Community Monitoring - Distributed Data
What Is Citizen Science?
Citizen science refers to public participation and collaboration in scientific research, by people that are not specifically trained. The field of environmental science often faces limitations due to a shortage of trained professionals to gather and analyze the vast amounts of samples needed. Citizen science offers a solution, allowing massive data collection by everyday individuals, given the appropriate tools and technologies. Fluidion instrumentation is particularly adapted to Citizen Science, whereas our cloud-based data analytics interface provides easy access to the results for the scientists interpreting the data.
Science For All
Fluidion disruptive technologies enable powerful Citizen Science approaches to environmental and water quality monitoring, by providing a user-friendly but complete data-driven solution that integrates instrumentation, communication infrastructure and cloud-based data visualization. Fluidion technologies are being used by ordinary citizens, athletes, and associations worldwide to generate valuable scientific and water safety data.
Related Products
Several Fluidion products are well-adapted for Recreational Water applications, by providing rapid microbiological risk information from instruments with extraordinary ease-of-use, that are fully-automated and perform automatic remote data transmission and archival. Below is a selection of recommended products:
Lake Chelan monitoring (WA state)

Lake Chelan is a pristine lake in the mountains of WA state, but facing challenges and pressures from development and tourism. Using the ALERT System has allowed the Lake Chelan Research Institute and the Washington Sea Grant to assess the impact of installing boat sewage pump-out stations at the marinas, and demonstrate excellent water quality in the lake year-round.