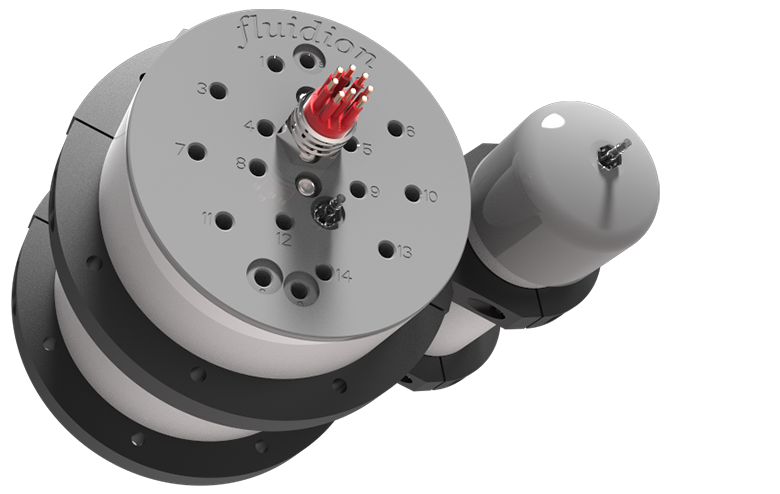 Deep Water Sampler
Sample in the most extreme environments. The Deep Water Sampler is a miniaturized sampling system for deep water research and subsea deployment on AUV/ROV or glider platforms.
Robust: The Deep Water Sampler allows up to 26 grab samples to be collected at depths ranging from surface to 6000m, and in extremely cold temperatures.
Automated: This sampler can be easily programmed and controlled remotely, with optional scheduler and power pack available for extended deployments in shallow waters.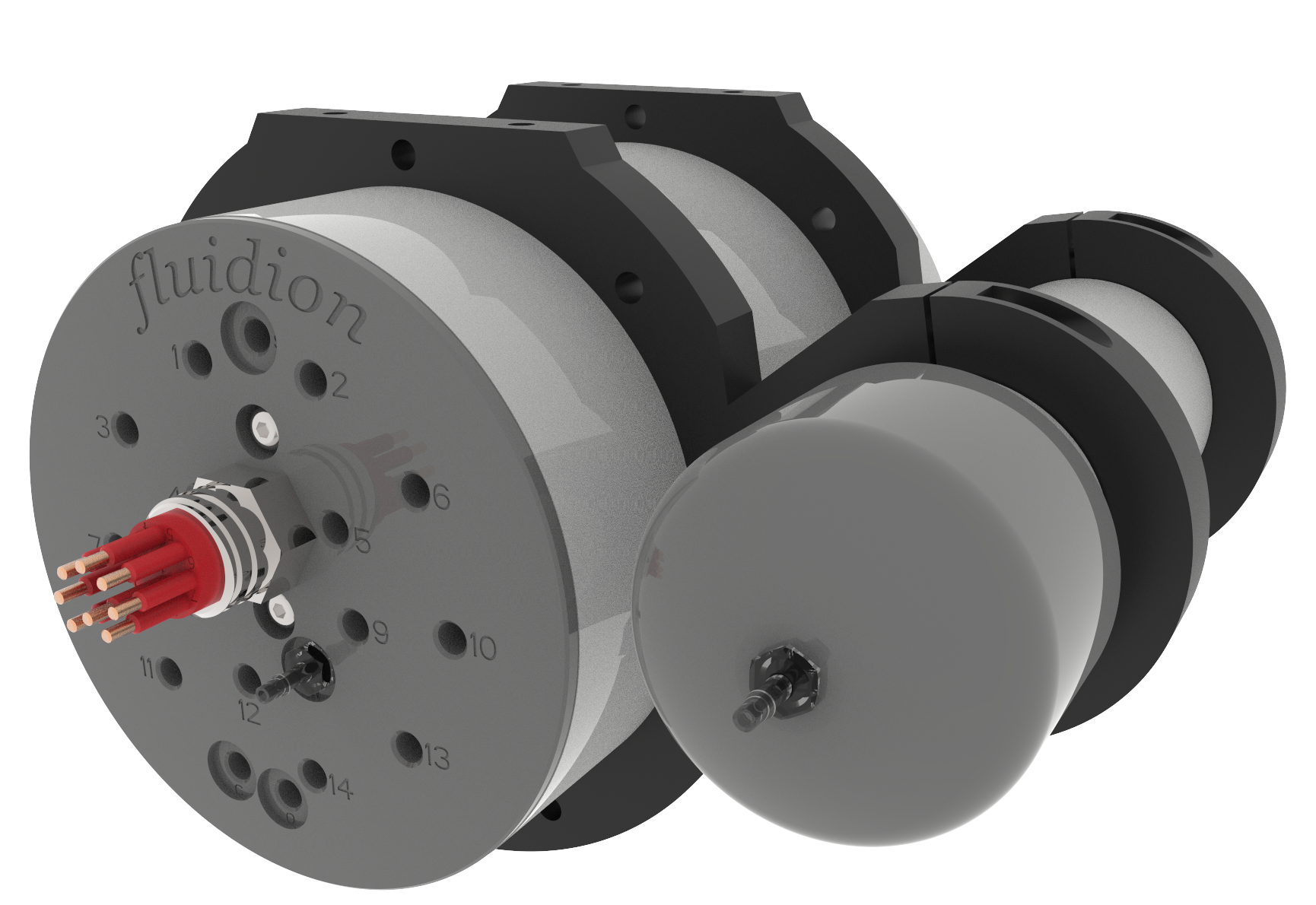 Versatile: It is specifically designed to fit on AUVs, ROVs, moorings and gliders, and the sampling bottle configuration is fully customizable to meet the most diverse customer requirements.
Adaptive Sampling: This system offers real-time sampling triggered by an AUV/glider or an optional sensor, as well as pre-programmed sampling with the optional scheduler and power supply.
Environmental

Water, the lifeblood of our planet, requires vigilant protection. The challenge lies in the complexity of monitoring diverse aquatic environments - from small waterways to the vastness of the oceans. What's more, extreme environmental conditions and lack of infrastructure make the task impossible or very costly. That's where advanced technology plays a key role, providing innovative, automated and IoT-connected solutions. These tools provide continuous, accurate data that drives timely and effective strategies to study and protect our waters.

Oceanography

Oceanography is the study of the oceans, their physical properties, chemical composition, biological life, and geological makeup. It is a vast and complex field of study, and it is essential to our understanding of the Earth system and its climate. It helps us to understand how the oceans interact with the atmosphere, how they regulate the Earth's temperature, and how they are affected by climate change. To effectively navigate this vast field, researchers rely on advanced instrumentation. This instrumentation allows them to conduct detailed microbiological analysis, precise sampling, and thorough ecosystem mapping. From the shimmering coastal areas to the mysterious oceanic depths, having the right tools is essential to unraveling the many layers of our oceans and ensuring a full understanding of their ever-evolving dynamics.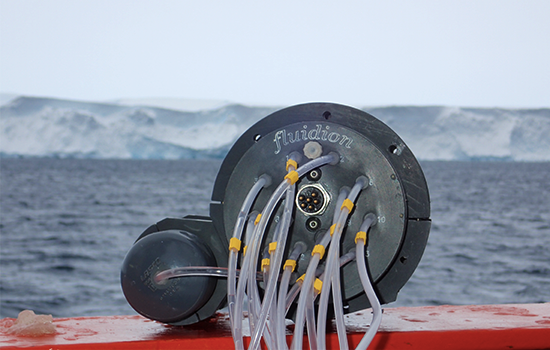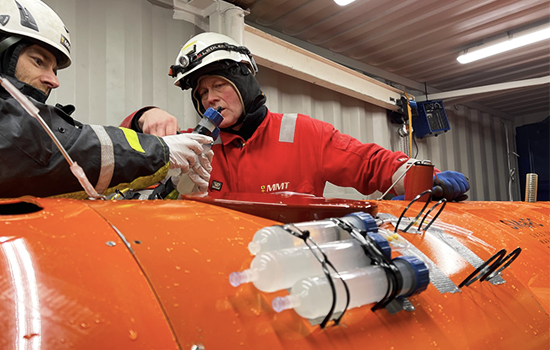 Why the Deep Water Sampler?
‣ Skip the manual labor, get automatic representative samples of water.
‣ Perform extended sampling campaigns on a single battery charge thanks to an ultra-low energy consumption.
‣ Get samples up to 6000m using miniaturized peristaltic pump technology.
‣ Choose between a 14-sample and a 26-sample model and customize bottles with filters and additives to suit your needs.
‣ Simplify the logistics of your operations by triggering remote sampling as directed by the AUV/glider, an optional inline sensor or pre-programmed triggering (optional).
‣ Get on-demand, representative, zero cross-contamination sampling with a selective manifold flushing system (optional).
Sustainability
At Fluidion we strongly believe that technology has a key role to play in our strategy toward a sustainable planet. The choice of the Deep Water sampler means a direct approach to the following United Nations Sustainable Development Goals:
Interested in the Deep Water Sampler?