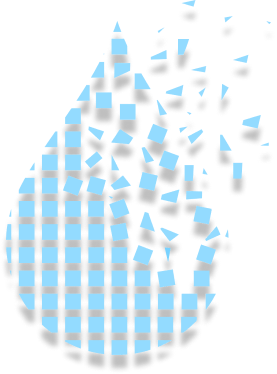 Recreational Water
Protecting Public Health - Safeguarding Fun
Natural waters are a hub for fun, recreation and sports. Ensuring their safety is paramount, as the presence of pathogens in surface waters, often stemming from sewage pollution, can lead to severe public health concerns. Traditional water health monitoring involves measuring concentrations of specific indicator organisms—typically bacteria present in the human gut like E.coli and intestinal enterococci. However, traditional water testing methods depend on slow, culture-based processes conducted in labs, delivering results only days later—too late to safeguard water users. Regulatory-imposed sampling frequencies typically vary from once a week to once a month, insufficient to detect short-lived pollution events. Utilizing rapid automated microbiology analyzers provides results within hours, not days, and enhances data frequency. Additionally, it eliminates costs and logistical challenges associated with water sampling, packaging in coolers, and shipping to labs. Automated analyzers prevent potential sample degradation during transit, ensuring more precise data and keeping our waters safe and delightful for everyone..
Recreational Use
From pristine lakes to popular beaches, water recreation areas are treasured spots that allow us to cool off on hot summer days! However, these sites can be exposed to various contaminants that pose health risks to users. In particular, waters contaminated with certain pathogens can lead to various gastrointestinal, skin, and respiratory illnesses. That's why monitoring indicator bacteria such as E.coli, Enterococci, and Total Coliforms is crucial for ensuring the protection of recreational users. Fluidion's rapid automated microbiological analyzers can revolutionize safety management at bathing sites by supplying around-the-clock data, not only providing an early warning of pollution but also determining when water quality has sufficiently improved following a contamination episode. The use of this technology in routine monitoring ensures the well-being of beach-goers, provides them with reliable real-time information on water quality, and instills confidence in them to enjoy their favorite pastime. This technology also enables health authorities and regulators to use data-driven metrics when granting access to public beaches.
Aquatic Sport Events
Water sports events, such as triathlons, open water swimming, and kayaking competitions, attract large crowds and athletes, making their safety a top priority. Poor water quality can affect the health of athletes (if data is available too late) or prevent events from happening altogether. Therefore, it's essential to conduct baseline water quality monitoring before organizing a large-scale event and to carry out high-frequency measurements right before and during the sporting events. The automated, rapid microbiology monitoring solutions provided by Fluidion are pivotal in ensuring optimal conditions by offering timely and accurate data on water quality parameters. This aids organizers in promptly addressing potential issues, safeguarding not only the health of the athletes but also the reputation of these prestigious events.
Related Products
Several Fluidion products are well-adapted for Recreational Water applications, by providing rapid microbiological risk information from instruments with extraordinary ease-of-use, that are fully-automated and perform automatic remote data transmission and archival. Below is a selection of recommended products:
Monitoring the Seine (Paris, FR)

To make the Seine River swimmable for the Paris 2024 Olympics, the City of Paris embarked on a €1.4B Swimming Plan and partnered with Fluidion for water quality management. Using ALERT Systems, Fluidion is successfully establishing a comprehensive dataset on the river's bacterial levels, and monitors water quality impacts of storm events, evaluates treatment initiatives, and provides scientific reports on factors affecting water quality. Their involvement supports Paris's goal of opening the Seine for public swimming by 2025.

Lake Chelan monitoring (WA state)

Lake Chelan is a pristine lake in the mountains of WA state, but facing challenges and pressures from development and tourism. Using the ALERT System has allowed the Lake Chelan Research Institute and the Washington Sea Grant to assess the impact of installing boat sewage pump-out stations at the marinas, and demonstrate excellent water quality in the lake year-round.