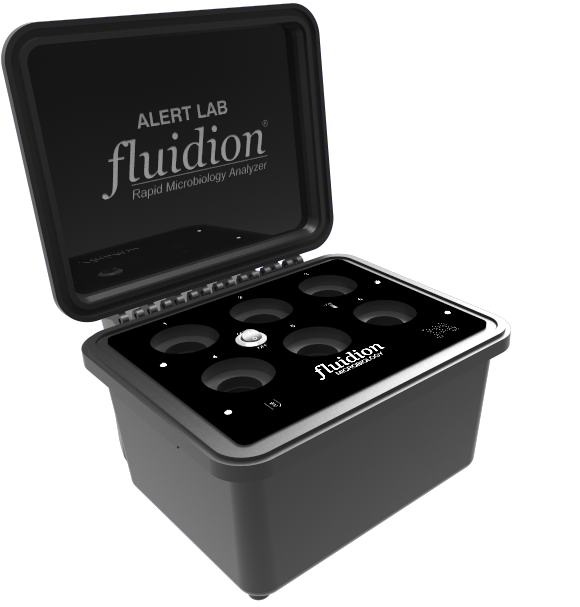 ALERT Lab
Bring the lab to the sample, not the sample to the lab ! Designed for outstanding portability, ALERT Lab provides rapid microbiology analysis with lab-equivalent accuracy, right in the field.
Your Microbiology Toolbox
Versatile and Portable: Lightweight, easy to carry and battery operated, the ALERT Lab can be used at remote locations for quantifying E.coli, Total Coliforms, Fecal Coliforms or Enterococci presence in any type of water.
Connected: Can be controlled from any mobile device or computer and communicates results directly to the secure Data Analytics platform.
Easy to use: No need to be a rocket scientist to use this device, anyone can be trained in a matter of minutes. Perfect for the microbiology PhD but also for the citizen scientist!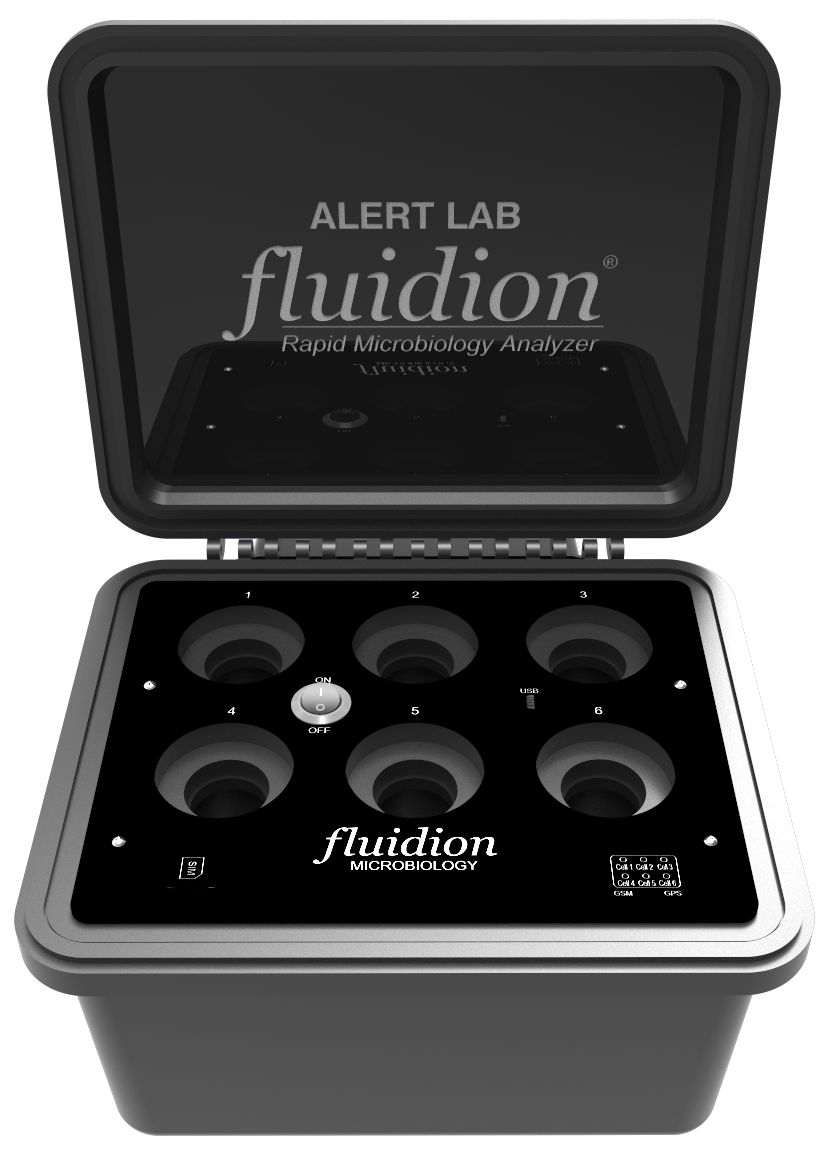 Approved: ALERT One has successfully passed WHO and Unicef verification under the Joint Monitoring Programme, report available upon request.
Fast: Provides a quantified response in terms of bacteria/100 mL in as little as 2 hours, with automatic detection alerts sent direcly to your e-mail.
Specific, Accurate and Precise: Measures viable bacteria, same as current regulations. Provides outstanding metrological characteristics that are similar to, and in some cases surpassing, those of approved laboratories.
Sustainability
At Fluidion we strongly believe that technology has a key role to play in our strategy toward a sustainable planet. The choice of the ALERT Lab means a direct approach to the following United Nations Sustainable Development Goals:
Interested in the ALERT Lab?