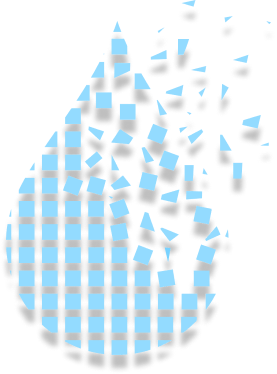 Environmental
Water Quality Monitoring - Pollution Mapping and Mitigation
Water, the lifeblood of our planet, requires vigilant monitoring and protection. We rely on water for our lives, our food, our recreation, and our general well-being. Monitoring diverse aquatic environments, from small waterways to the vast expanses of the oceans, can be daunting. Moreover, challenging environmental conditions, accessibility issues, and the absence of power or communication infrastructure in remote areas can make the task nearly impossible or exceedingly costly. This is where the advanced technologies developed by Fluidion come into play. They offer innovative, automated, and IoT-connected solutions that continuously deliver accurate data, paving the way for prompt and effective strategies to monitor and safeguard our waters.
Stormwater Monitoring
Stormwater runoff serves as a channel for harmful pollutants from various sources to infiltrate the aquatic ecosystem. This runoff gathers sediment, bacteria, nutrients, and heavy metals from impervious surfaces, threatening aquatic life and rendering the receiving waterways unsafe for recreational activities. The traditional manual grab-sampling technique can endanger sampling crews, is often inefficient, and might miss the peaks of stormwater pollution and rapid "first-flush" events. This highlights the necessity for autonomous analyzers. Fluidion analyzers deliver near real-time data autonomously and swiftly detect bacterial and chemical contaminants during storm events, eliminating the need to expose personnel to risks. Immediate data availability not only facilitates rapid, informed responses to comprehend and mitigate the environmental effects of pollution but also supplies previously unavailable data that can be harnessed to design smarter water capture infrastructure.
Combined Sewer Overflows
Combined sewer overflows (CSOs) represent a major source of water pollution. They occur when excessive rainwater overwhelms combined sewer systems, leading to untreated sewage spilling into adjacent waterways. This contamination introduces dangerous elements like pathogens, nutrients, various chemicals, and heavy metals into water bodies. These pollutants not only jeopardize drinking water sources and recreational waters downstream but can also have devastating effects on aquatic ecosystems. The implementation of Fluidion's autonomous sampling and rapid monitoring systems is crucial for promptly assessing the environmental repercussions of CSOs and bolstering public health protection. These tools facilitate quick detection and response, reducing ecosystem damage and health risks to the public.
Pollution Mapping
Pollution mapping is a pivotal aspect of environmental monitoring, allowing us to visualize and comprehend the dynamic dispersion of pollutants in vast water bodies. However, significant areas of these bodies can sometimes be inaccessible or even dangerous for human access. Innovative technologies like unmanned surface vehicles (also known as aquatic drones) have significantly enhanced our capacity to map pollution. The Fluidion Drone, for instance, can carry sophisticated water quality instruments to monitor various parameters in real-time, both on the surface and at various water depths. Additionally, it can gather representative samples for further analysis. This drone can swiftly cover extensive areas and provide accurate GPS-tagged water quality data, pinpointing pollution origins and tracing their propagation over time. The Fluidion Drone can operate in conjunction with autonomous analyzers or samplers positioned at strategic locations, providing comprehensive time-series data and facilitating high-resolution 4D mapping of water quality.
Impact Studies
Our environment is continuously impacted by a spectrum of natural and anthropogenic events, including heavy rainfall, algal or phytoplankton blooms, oil spills, sewage infrastructure malfunctions, and industrial activities. Grasping their influence is vital for managing and mitigating their adverse effects. The advanced autonomous monitoring technology provided by Fluidion aids in comprehending shifts in water quality, and tracking contaminant dispersion. This empowers environmental scientists, water operators, and municipal service providers to swiftly and accurately measure the impact of specific events or processes on affected water bodies.
Related Products
Several Fluidion products are well-adapted for Recreational Water applications, by providing rapid microbiological risk information from instruments with extraordinary ease-of-use, that are fully-automated and perform automatic remote data transmission and archival. Below is a selection of recommended products:
Monitoring the Seine (Paris, FR)

To make the Seine River swimmable for the Paris 2024 Olympics, the City of Paris embarked on a €1.4B Swimming Plan and partnered with Fluidion for water quality management. Using ALERT Systems, Fluidion is successfully establishing a comprehensive dataset on the river's bacterial levels, and monitors water quality impacts of storm events, evaluates treatment initiatives, and provides scientific reports on factors affecting water quality. Their involvement supports Paris's goal of opening the Seine for public swimming by 2025.

Lake Chelan monitoring (WA state)

Lake Chelan is a pristine lake in the mountains of WA state, but facing challenges and pressures from development and tourism. Using the ALERT System has allowed the Lake Chelan Research Institute and the Washington Sea Grant to assess the impact of installing boat sewage pump-out stations at the marinas, and demonstrate excellent water quality in the lake year-round.