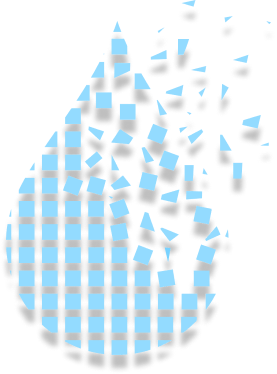 Online monitoring of drinking water nitrification
e-CHEM analyzers were deployed at multiple remote water tanks for a customer requiring early warning of nitrification and online monitoring of key parameters: nitrite and total chlorine, pH, tank height, and temperature.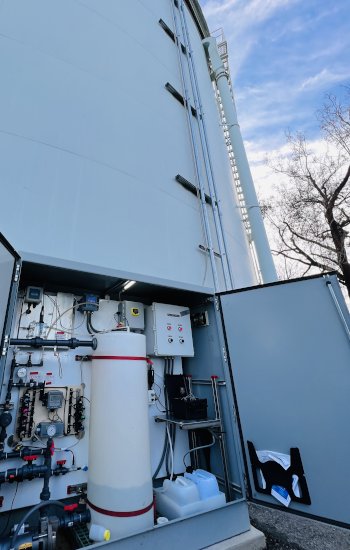 Context
The City of Los Angeles has been facing recurrent nitrification issues in its drinking water tanks, particularly as warm weather and water aging exacerbate the occurrence of nitrification. These conditions accelerate the growth of nitrifying bacteria and create an environment that fosters their proliferation, increasing the risk of nitrification events that can negatively impact water quality and public health. Nitrification can lead to compliance problems related to the coliform rule, as it can cause a decrease in disinfectant residuals, allowing coliform bacteria and other pathogens to grow. Coliform rule violations may result in costly fines and enforcement actions, as well as undermine public trust in the water supply. In response to these challenges, the Los Angeles Department of Water and Power (LADWP) specifically requested Fluidion to develop an analyzer to address the nitrification issues the city is facing. Furthermore, LADWP required the analyzers to be autonomous on battery and not generate significant waste so as to be able to operate at remote tanks devoid of infrastructure.
Objectives
Develop an analyzer capable of addressing the nitrification issues in the City of Los Angeles
Ensure the analyzer is autonomous on battery to function at remote tanks lacking infrastructure
Minimize waste generation by the analyzer to meet the environmental requirements of LADWP
Monitor essential water quality parameters, such as nitrite concentrations, total chlorine, pH, tank height, and ambient temperature
Provide real-time data and early detection of nitrification events to enable timely interventions and maintain water quality
Support LADWP's compliance with current regulations and protect public health
Solution provided
Fluidion responded to the LADWP requirements by developing the state-of-the-art e-Chem analyzers with support from the National Science Foundation through the highly-competitive SBIR program. The support and recognition provided by the highly-competitive NSF SBIR program emphasize Fluidion's significant contributions to addressing pressing water quality concerns and ensuring the safety of drinking water supplies.
The e-CHEM analyzers utilize patent-pending highly-integrated microfluidic colorimetric technology to measure essential parameters like nitrite concentrations, total chlorine, pH, tank height, and ambient temperature (and many other parameters, depending on configuration), providing valuable insights into water quality. Fluidion's ability to rapidly adapt the e-CHEM analyzer to accommodate LADWP's last-minute request for tank height measurement showcases the versatility of the technology and the company's strong commitment to customer support. Phase II of the e-Chem project allowed for the addition of new parameters, such as nitrates and dissolved organic carbon, further expanding the range of applications for the e-CHEM analyzer and enhancing its effectiveness in safeguarding water quality. This collaboration between Fluidion and LADWP demonstrates a strong commitment to addressing pressing water quality concerns and highlights the potential impact of Fluidion's e-CHEM technology in addressing water quality issues across the nation.
Outcomes
Successful implementation of the e-CHEM analyzer at a chloraminated drinking water pilot site and continuous operation over the 4.5 year pilot
Effective detection of incipient nitrification trends and lesser-known dynamic aspects through the use of high-frequency data and automated detection algorithms
Real-time monitoring of water quality evolution during all stages of nitrification
Observing the instantaneous effects of mitigation actions such as tank cycling or breakpoint chlorination to assess the treatment effectiveness
Strong linear correlation demonstrated between e-CHEM data and grab sample measurements, with Pearson correlation coefficients of 0.92 for Cl and 0.97 for NO2, demonstrating the analyzer's accuracy as a robust tool for dynamical nitrification monitoring
Capability of fully-autonomous battery operation and wireless data transmission, allowing operation under challenging site constraints found in remote water distribution storage tanks
Identification of nitrite concentration trends in the ppb levels as the most reliable predictors of early nitrification onset, as opposed to total chlorine depletion trends
Proven value of e-CHEM as an operational tool for water utilities facing water quality issues such as nitrification, by providing chemical water quality measurements with high temporal resolution and issuing automatic early alerts when quality degrades, ultimately enabling the anticipation and prompt addressing of quality degradation issues
Testimonial
Fluidion has developed precise, reliable water quality analyzers in a compact form factor. The unique suite of e-Chem analyzers they have developed has the potential to transform how we monitor water quality in the water distribution system and tanks. It helps us to improve system operations and ensure our customers get the highest quality drinking water at all times.
Jonathan Leung, Water Quality Director, Los Angeles Department of Water and Power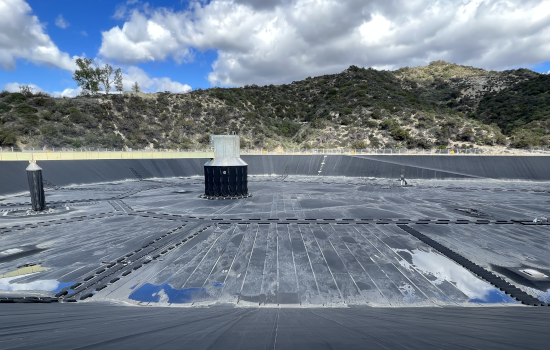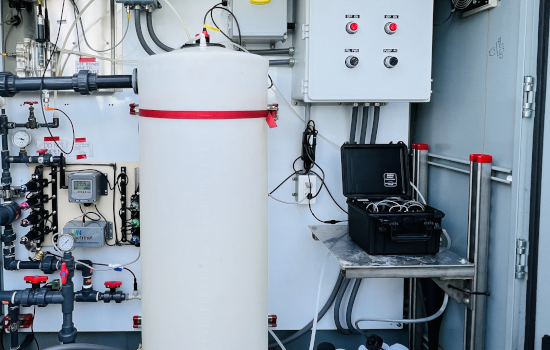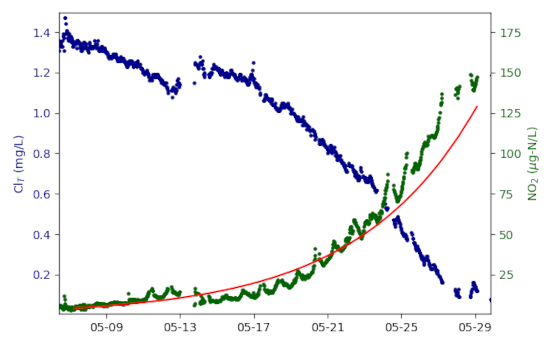 Sustainability
At Fluidion we strongly believe that technology has a key role to play in our strategy to ouline a path forward towards a sustainable planet. We provide meaningful contributions to the following United Nations Sustainable Development Goals:
Related Products
Several Fluidion products are well-adapted for Recreational Water applications, by providing rapid microbiological risk information from instruments with extraordinary ease-of-use, that are fully-automated and perform automatic remote data transmission and archival. Below is a selection of recommended products: