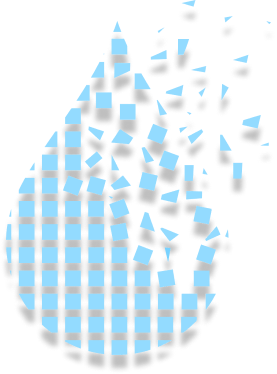 An autonomous field sensor for Total Coliform and E.coli monitoring at remote sites
IEEE OCEANS conference proceeding "An autonomous field sensor for Total Coliform and E.coli monitoring at remote sites", OCEANS 2016 MTS/IEEE Monterey (2016)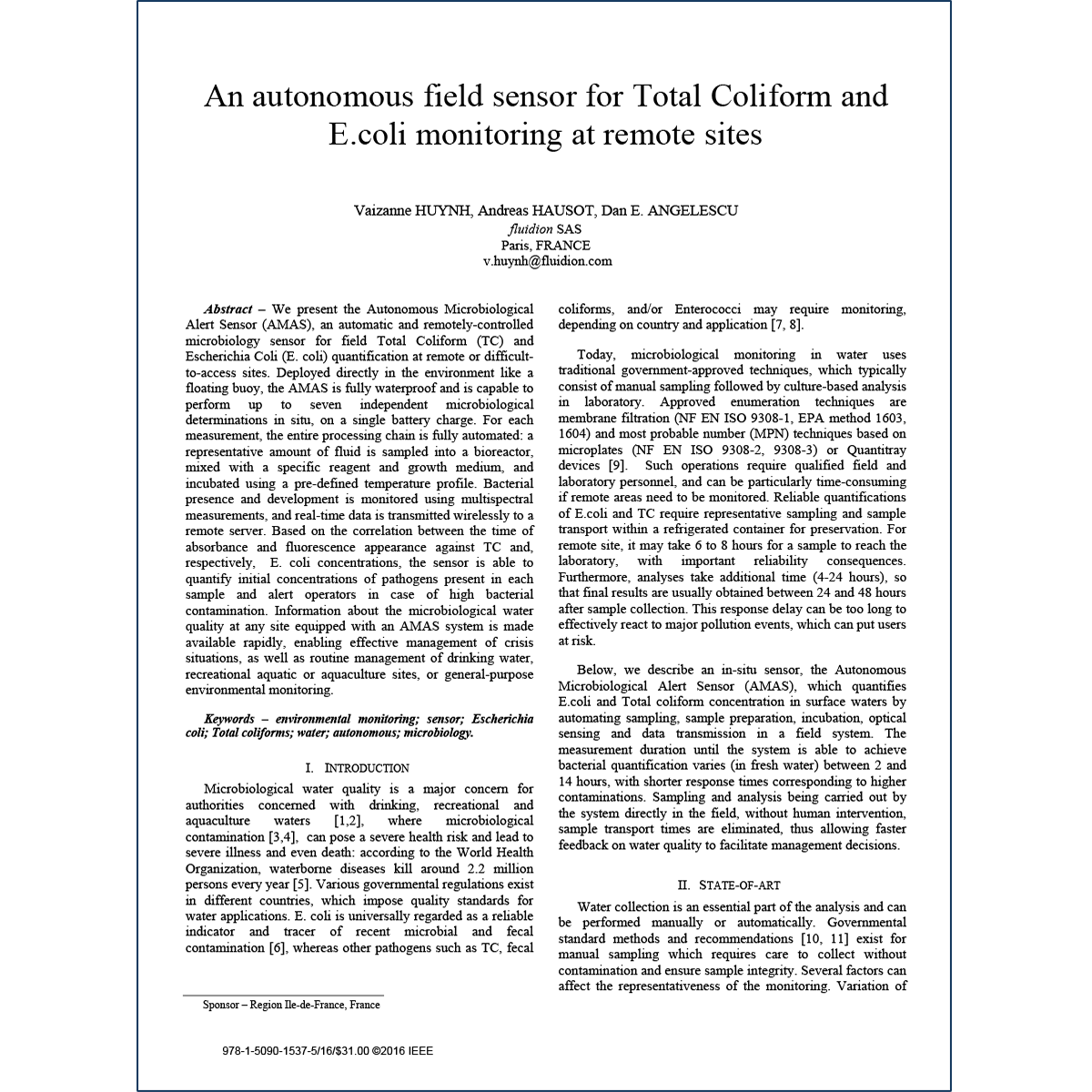 IEEE OCEANS CONFERENCE PROCEEDING: AN AUTONOMOUS FIELD SENSOR FOR TOTAL COLIFORM AND E.COLI MONITORING AT REMOTE SITES (2016)
Fluidion presented at the IEEE Oceans 2016 conference in Monterey, California (USA). This article introduces the Autonomous Microbiological Alert Sensor (AMAS), an advanced technology for automated and remote in-situ quantification of E.coli and Total Coliforms (now called the ALERT technology).
Request a copy
Introduction of the first prototype of the Fluidion ALERT System in-situ microbiology analyzer
Key points:
The purpose of this study was to establish a calibration of the Autonomous Microbiological Alert Sensor for E.coli and Total Coliforms measurements, confirmed by side-by-side laboratory analysis, and to demonstrate its use in situ under challenging conditions.
The AMAS calibration plot revealed a logarithmic correlation between bacterial concentrations (CFU/100mL) and the fluorescence/absorbance signal appearance times (hours).
The AMAS demonstrated its ability to autonomously quantify E.coli and Total Coliforms in situ and wirelessly communicate results in a few hours (for the highest bacterial levels) to 14 hours (for E.coli negative samples), providing a faster response time than what current methods can allow.
The AMAS proved to be fully waterproof, buoyant, and robust enough to be deployed and perform automated in-situ measurements for several days in a row during severe flooding events, demonstrating its ability to monitor water quality in a variety of environments and configurations.