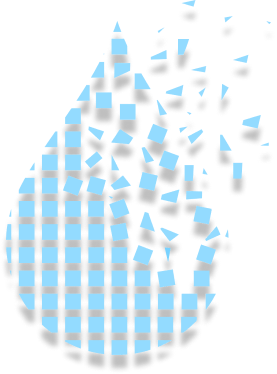 Events
We regularly participate in our industry's main trade shows and conferences. See where we can meet next !
2023 AWWA Water Quality Technology Conference
November 5-8, 2023, Dallas TX, USA
Fluidion exhibited at the Dallas Water Quality Technology Conference, great place to meet like-minded folks advancing technology in water quality, connect with industry shareholders and discuss the moment's hot issues in water quality management. Our CEO Dan Angelescu presented the latest ALERT rapid E.coli quantification technology, as well as new science learnt using these novel instruments, in a scientific session mediated by Matt Umberg from the USEPA, titled "Development of near real-time water quality monitoring technology for microbial targets and surrogates". Dan, along withMarlyn Stasiak from the Los Angeles Department of Water and Power andCarlos Williams from Hach, discussed how the latest technologies can be integrated in utilities' workflows, best practices, dos and don'ts. Great discussion, and excellent questions from the public!
2023 Pollutec Conference
October 10-13, 2023, Lyon, France
We exhibited our latest technology but also took the stage at the Pollutec show in Lyon, France! Our CEO, Dan Angelescu, made a presentation titled "Water Intelligence - Deep-tech for the world's water challenges" under the Bluetec Sea & Coastline forum and roundtable. The focus was on rapid microbiology applications ranging from beach monitoring to drinking water, highlighting ALERT technology capabilities along with high-resolution monitoring results from deployments all over the world! Full room, thanks to all who participated and asked insightful questions!
Weftec 2023 Conference
September 30 - October 4, 2023, Chicago, IL, USA
Come join us for another Weftec conference, the world's most comprehensive gathering of water quality professionals and thought leaders, featuring the sector's leading technologies and technical presentations ! The Fluidion booth is in the Innovation Zone again, North Building Booth 8242. We are showing some exciting new products, such as the ALERT One emergency response rapid microbiology analyzer, as well as the brand-new e-Chem V2, the world's first multi-parameter chemical analyzer powered by true lab-on-chip technology ! And, of course, the by now established ALERT V2 and ALERT LAB in-situ and portable E.coli monitoring instruments! Nice to see you in Chicago!
2023 State of the L.A. River Watershed
September 19, 2023, Los Angeles, CA, USA
Come join us at the Autry Museum of the American West in Los Angeles, for a day of involvement in discussions regarding the future of the Los Angeles River Watershed - and come by our poster entitled "Modern Monitoring Solutions Enabling the Los Angeles River's Evolution into a Recreational Haven", where we will show how our innovative technology can provide operators, engineers, and water quality regulators with data-driven, real-time monitoring to enhance scientific understanding and optimization of stormwater capture projects, paving the way for safe, enjoyable water recreation for the Los Angeles community! At Fluidion we like, we act, we get involved!
Optica Sensing Congress
July 31 - August 3, 2023, Munich, Germany
Guten morgen from the Optica Sensing Congress in Munich! Dan Angelescu, Fluidion CEO, delivered an invited talk in the technical session, entitled "Light in the Water: Single-Fiber Spectroscopy for Next-Generation Microfluidic Water Quality Sensors" - paper available here. Dan also participated as a panelist for the round table "Startups in Emerging Water, Fluid, and Agriculture Sensors: Industrial Process and Environmental Monitoring." A panel of tech entrepreneurs presented their companies, paths to founding a startup, strategic choices, successes and difficulties encountered, and responded to questions from the public (the room was full!). Very interesting discussion, thanks to a lively audience and animation by hosts Katy Roodenko and Dominik G. Rabus!
American Water Works Association ACE23 Conference
June 11-14, 2023, Toronto, Canada
We had a great time at the American Water Works Association ACE23 conference in Toronto, where Serge Haddad (Assistant Director, Water Quality Division) and Dan Angelescu (Fluidion CEO) co-presented on the innovative work that Los Angeles Department of Water and Power has been doing on monitoring and preventing nitrification in their drinking water distribution tanks. Please contact us for the slides. In drinking water systems using chloramination, nitrification can be a challenge, leading to bacterial growth. Here is where our e-Chem chemical lab-on-chip analyzer can help - reliably detecting nitrification with real time monitoring, so staff can take early action and reduce chemical use.

What an honor to share the stage, and a huge thanks to the Water Quality team at LADWP for the continued collaboration. This work was made possible by: Jonathan Leung, Marlyn Stasiak, Serge Haddad, John Kuo, Ku Chung, Chris Park (LADWP) with Dan Angelescu, Victoire Rérolle and Joyce Wong (Fluidion)
National Watershed and Stormwater Conference
April 24-27, 2023, San Diego, CA, USA
Michelle Yeh and Joyce Wong represented Fluidion at the 2023 San Diego National Watershed and Stormwater Conference. Thanks to Center for Watershed Protection for bringing the event westward! We're proud sponsors this year, joining other innovative companies committed to ensuring the protection of our watersheds and public health.

The Fluidion team presented the paper titled "ALERT rapid microbiology technology for in-situ monitoring of fecal contamination in stormwater and watersheds", in collaboration with colleagues from the Kompetenzzentrum Wasser Berlin (KWB), a prominent water research institute in Berlin, Germany. We also had a booth where conference participants could stop by and inquire about our technology and products. And, finally, we had our raffle draw, the grand prize: one month of free E.coli monitoring and technical support using an ALERT LAB analyzer !
Weftec 2022 Conference
September 30 - October 4, 2022, New Orleans, LA, USA
Fluidion exhibited at the Weftec 2022 Conference, within the Innovation Zone (Booth 3357) ! We had a great time in New Orleans, enjoying Jazz, creole food and the best of Weftec: technology, water quality education, expertise and proven solutions. And of course, analyzing the great Mississippi river water in real time using our rapid microbiology analyzer products: ALERT V2 and ALERT Lab !
IWA World Water Congress
September 11-15, 2022, Copenhagen, Denmark
We exhibited at the 2022 IWA World Water Congress in Copenhagen at the core of the Innovation Pavilion (Booth E101) ! We presented our latest microbiology instrumentation for drinking water, surface waters and wastewater, including live demos!

Additionally, we made two live presentations at the Congress, where we had a chance to describe our international collaborations focusing on building a digital future for water (with the support of Digital Water City project), and present to the audience our latest technologies for autonomous water quality analysis:
Digital Water: Benefits and Return on Experience for the Water Sector
Innovation Pavillion: What's Hot?